Following on from his highly successful run in London's West End, the tea-guzzling tiger returns to Asia in this delightful family show: packed with oodles of magic, sing-a-long songs and clumsy chaos! A stunning stage adaptation of this classic tale of teatime mayhem… expect to be surprised!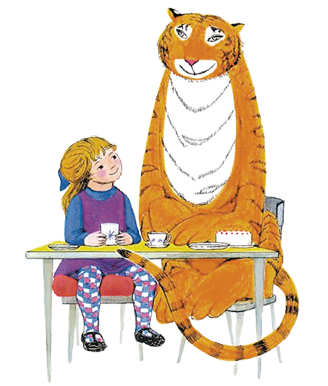 Learning Points of the Show
Repetitive structure enables younger children to follow along easily.
Learning about manners when you visit someone's house.
Using of imaginations to create a story.
Plenty of audience participation including singing along.
Expect the unexpected.
Learning about animals.
Learning about safety and trust around strangers.
Educational Elements
Realistic costumes & sets
Repetitive
Household items as props
Quality time with family
The love of animals
| | | |
| --- | --- | --- |
| Date | Times | Book Through |
| Friday, 19th May 2017 | 9.30am & 2pm | Click Here |
| Tuesday, 23rd May 2017 | 9.30 am & 11.30am | Click Here |
School Ticket Prices
School Price: $35 per ticket
For bookings of 100 or more, there will be a discounted price of $32 per ticket
We offer 1 complimentary ticket per 15 tickets booked.
Special School's Discount
Book your school tickets before 31st March 2017 to receive a 15% discount. Toteboard Arts Grant Subsidy available for local schools.
Contact Sadrina on 6235 3817 or email Schools@KidsFest.com.sg for more information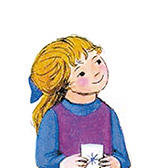 Additional Education Support
Teacher's Resource Pack - Upon request, teachers will be given a hard copy of the Teacher's Resource Pack containing before and after activities for follow-up with your students. Please email Schools@KidsFest.com.sg to request for your Teacher's Resource Pack.

*Do note that all Teacher's Resource Pack will be sent via email in a PDF format, therefore, do provide with a working email address to ensure that it does not go into your spam box.

Drama Workshop/Storytelling Sessions - In addition, once you have confirmed your booking, we would be happy to support this booking by tailoring the experience for your pupils with our Educational Development Team. We can provide story-telling session at your school and practical drama workshops with a qualified professional leader. We are also able to look into any new ideas or different requests that you may have that are within our capacity.

For school bookings and information contact Sadrina on 6235 3817 or email Schools@KidsFest.com.sg