ABA Productions & The Reduced Shakespeare Company

September 27th to October 1st 2017
SOTA Drama Theatre
"PITHIER THAN PYTHON. IRRESISTIBLE." New York Times
All 37 Plays in 97 Minutes! Now revised with the same recycled jokes – just put in a different order. An irreverent, fast-paced romp through the Bard's plays, The Complete Works of William Shakespeare (abridged) was London's longest-running comedy having clocked a very palpable nine years in London's West End at the Criterion Theatre! Join these madcap men in tights as they weave their wicked way through all of Shakespeare's Comedies, Histories and Tragedies in one wild ride that will leave you breathless and helpless with laughter.
"IF YOU LIKE SHAKESPEARE, YOU'LL LOVE THIS SHOW. IF YOU HATE SHAKESPEARE YOU'LL LOVE THIS SHOW!" The Today Show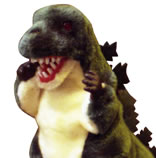 Warning! This show is a high-speed roller-coaster type condensation of all of Shakespeare's plays, and is not recommended for people with heart ailments, bladder problems, inner-ear disorders, outer-ear disorders, Shakespearean scholars, degrees in Elizabethan history and/or people inclined to motion sickness. The RSC cannot be held responsible for expectant mothers!
Recommended for ages 10+ (minimum age 6 years old)
Running time approximately 2 hours 5 minutes including one interval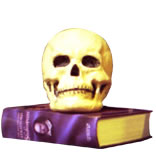 10% discount is available for groups of ten or more
The minimum age for this performance is 6+ and all audience members must have their own ticket.
For more information on school and group bookings please contact Sadrina Latiff on 6235 3817 or email sadrina.latiff@aba-productions.com
Date
Times
Wednesday Sept 27th
7.45pm
Thursday Sept 28th
7.45pm
Friday Sept 29th
7.45pm
Saturday Sept 30th
3pm
7.45pm
Sunday Oct 1st
2pm
7pm
Coming Soon!