Presented by ABA Productions & ABA International Touring (UK) Ltd.

June 8th – 10th, 2018
KC Arts Centre – Home of SRT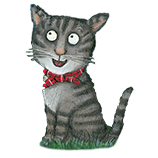 "Me, you and the old guitar. How perfectly, perfectly happy we are.
MEEE-EW and the old guitar. How PURRRR-fectly happy we are!"
No cat can sing like Tabby McTat, Fred the guitar-playing busker's cat. He loves to sing as people throw coins in Fred's hat! But one terrible day, Fred chases a thief – and the two are separated. Will they ever sing songs together again? Fresh from the greatest picture book team in the world comes this delightful rhyming story of music, friendship, loyalty – and cats!
Perfect for Ages 3+ and their families!
The running time is approximately 55 minutes with no interval
Save 15%* until March 31st! A 10% discount is also available for groups of ten or more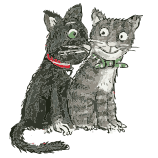 There is no minimum age for this performance and all audience members must have their own ticket.
School performances are available. For more information, please call Sadrina Latiff on 6235 3817 or email Schools@KidsFest.com.sg
*CAT 1 and 2 only: 5pm Friday June 8th only.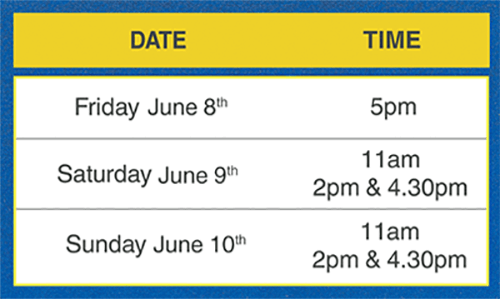 Cast Charlie Ives, Freddie Cambanakis, Conor Mainwaring

Director Emma York
Composer Conor Mainwaring
Set & Costume Designer Kate Bunce
Costume Supervisor Felicity Jones
Music Production Ian Caple
Company Stage Manager Alix Rainsby
Voice Coach Jacob Hajjar
Enjoy A Day of Drama!
Immerse your child into an afternoon of creative fun!
Join us for drama exercises and games that will serve as a fun introduction to the wonderful world of theatre.
Expand your child's imagination through voice and movement activities, exercise their creativity, expressions and improvisation skills.
This will help prepare you for the professional stage show you will see after the workshop. Additionally, we will also get to make puppets and tell stories using them.
Sunday, 10th June 2018
Workshop:
2.30pm – 4pm (Address: The Loft, Havelock II, 2 Havelock Road, Singapore 059763)
Performance:
4.30pm (Address: KC Arts Centre – Home of SRT, 20 Merbau Road, Singapore 239035)
Price:
$40 per child (Does not include ticket to the show)
*When booking through SISTIC, the Workshop must be purchased together with a ticket to the Sunday 4.30pm show.
For those who have already purchased a ticket and would like to reserve a space, please email
info@faustworld.com.sg